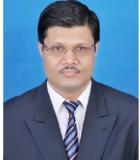 Project Implementation Advisor
Profile / Bio:
Biranchi Kumar Choudhury hold two Master degrees, one in Agriculture (Agronomy) and another in Sustainable Development (Climate Change). He is currently working in Cambodia and supporting the Ministry of Economy and Finance as Program Implementation Advisor to implement the Climate Resilient Rice Commercialization Sector Development Program (Rice-SDP) and the Ministry of Interior as International Project Coordination Specialist to implement Tonle Sap Small holder Development Project-Additional Financing (TSSD-AF).
He has over 18 years of proven project administration, implementation and coordination, monitoring and evaluation experience in ANR, rural development and cross sectoral development projects. Biranchi Kumar Choudhury initiated, designed and developed detailed guidelines and standard operating procedures (SOP), provided technical advice, and overseen successful planning, coordination and implementation of new activities with innovative approaches in country specific context. The initiatives such as quality seed production program, cash-for-works (CFW) scheme, and establishment and operationalization of Cambodia Food Reserve System (CFRS), which are all the first of its kind in Cambodia has been adopted by the Government of Cambodia who is now making budgetary allocations for carrying forward these initiatives. He is currently working on introducing a weather indexed crop insurance scheme and a new model of public-private partnership for drying and storage facilities in Cambodia.