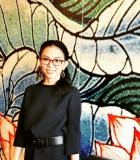 , UNCITRAL Regional Centre for Asia and the Pacific
Profile / Bio:
Ms. Athita Komindr is head of the UNCITRAL Regional Centre for Asia and the Pacific. She manages UNCITRAL's technical assistance and capacity building programming available to over 50 states in Asia and the Pacific, namely least developed, landlocked developing and small island developing states. In that capacity, she coordinates with governments and international and regional organizations with respect to trade law reform activities. She also manages programmes to promote the rule of law in commerce in the context of UN Partnership Framework Agreements with the Lao PDR and Papua New Guinea, aimed at achieving the Sustainable Development Goals.
Ms. Komindr has over a decade of experience in the fields of international trade and economic law, arbitration, multilateral dispute resolution, negotiations and diplomacy, and the rule of law and development. Prior to joining the United Nations, Athita mainly advised and worked with numerous Thai agencies, including the Thailand Institute of Justice, the Thai Ministry of Science and Technology, and the Thailand Arbitration Center, where she managed the Arbitration and Legal Affairs Divisions. She also worked for the Thai Ministry of Commerce in Bangkok (2002–2005) and Geneva (2005–2010), representing Thailand in bilateral, regional, and multilateral trade negotiations, WTO dispute settlement, and treaty drafting.
Admitted to the New York Bar since 2002, Ms. Komindr has experience in both common and civil law traditions in the public and private sectors, and holds degrees from Harvard College, Georgetown University Law Center, and Harvard Law School.