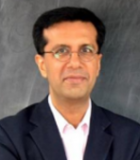 , Central Square Foundation
Profile / Bio:
Ashish Dhawan is one of India's leading philanthropists and a key voice for system reform in the country. Ashish is the Founder and CEO of Central Square Foundation (CSF) with the mission to improve the quality of school education for all students (especially from low-income communities) through the pursuit of evidence driven and innovation led system reform.
Ashish had a successful investing career for two decades as the founder of one of India's leading private equity funds, ChrysCapital. In June 2012, he left his full time role at ChrysCapital to start CSF. Ashish is an M.B.A. with distinction from Harvard University and a dual bachelor's (B.S./ B.A.) holder with Magna Cum Laude honours from Yale University. He is on the India Advisory Board of Harvard and a member of Yale's Development Council.
He co-founded one of India's most ambitious projects in higher education, Ashoka University, as a pioneering initiative to promote the idea of broad liberal arts and sciences undergraduate curriculum in a country obsessed with narrow specialization.
Ashish serves on the board of several non-profits including Akanksha Foundation, 3.2.1 Education Foundation, Teach For India, Centre for Civil Society, Janaagraha and GiveLife. As Founder and CEO of CSF, Ashish hopes to bring a fresh impact-based approach to philanthropy in India. He was recently recognized as the NextGen Leader in Philanthropy by Forbes India.