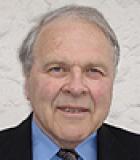 International Council Member for China Council
International Cooperation on Environment & Development
Profile / Bio:
Dr. Art Hanson is a Distinguished Fellow with the International Institute for Sustainable Development (IISD) and earlier served as IISD's President and CEO. He conducts research, and provides advisory services on innovation for sustainable development, environment and economy relationships, biodiversity, oceans, and international development. He is a Member of the China Council for International Cooperation on Environment and Development and was the CCICED International Chief Advisor (2002-2019).
Dr. Hanson has a strong interest in linking science to public policy, and has worked with government bodies and international agencies in Canada, the United States and Asia on natural resources and environmental management, and on mechanisms of accountability and governance for sustainable development. Institutional strengthening and capacity-building projects have also been an important focus of his work. In recent years much of his professional time has been spent working with organizations in the PRC. Previously, Dr. Hanson initiated major environment and development capacity-building efforts in Indonesia working with the government, NGOs, universities and the private sector. He is a Board member of KEHATI (Indonesian Biodiversity Foundation).
He served on Canada's National Round Table on the Environment and Economy (NRTEE) and was Canada's Ministerial Ocean Ambassador with the Department of Fisheries and Oceans. Dr. Hanson was a member of the Canada Foundation for Innovation (CFI) for a decade, and a Mentor in the Trudeau Foundation. He has provided advice to the Office of the Auditor General of Canada and to other branches of the Canadian Government.
From 1978 to 1991, he was Professor and Director of the School for Resource and Environmental Studies at Dalhousie University. Dr. Hanson holds a PhD from the University of Michigan in the field of Fisheries Ecology and Natural Resources and a Masters and BSC degree in Zoology/Fisheries from the University of British Columbia. He has an Honorary Doctorate of Law Degree from Mount Allison University. He is an Officer of the Order of Canada and has received the China Friendship Award. Arthur Hanson resides in Victoria, British Columbia, Canada.