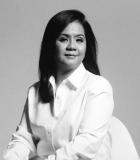 Profile / Bio:
Born and raised in Manila, Armie Jarin-Bennett started her professional career as a radio newscaster for three local stations, before moving to Atlanta in 1996 to intern at CNN's main headquarters. She became a production assistant at Headline News in 1997 and quickly moved up to writer and producer positions. In 2000, she transferred to CNN International as a news producer, eventually becoming supervising producer in 2004, and executive producer in 2008, overseeing newsroom operations in Atlanta including daily news editorial direction as well as production work across international bureaus.
Jarin-Bennett joined CNN International Commercial in 2013 – as Executive Director of CNN Content Sales and Partnerships in Asia Pacific, working in coordination with Turner's Networks & Content Distribution team in their respective markets. She was also tasked with managing all after-sales support initiatives for CNN affiliate newsrooms – including training and consulting services.
In 2012, she was one of the Emmy Award winners for Outstanding Live Coverage of a Current News Story – Long Format, for CNN's coverage of the revolution in Egypt. The following year, Jarin-Bennett was also among CNN journalists nominated for an Emmy Award for coverage of Super Typhoon Haiyan.
She is now the president of Nine Media Corporation, the parent company of CNN Philippines, taking charge of not only the editorial content but also the strategic and commercial plans of the network. Jarin-Bennett promises that CNN Philippines will continue to move forward and keep earning the trust of audiences in the country.