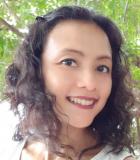 Senior Energy Specialist, SEEN
Profile / Bio:
Chitra has 20-year experience in the clean energy sector, particularly in power sector. Her competencies cover team leadership and management of complex clean energy and climate change mitigation projects and programs in Southeast Asia, including Indonesia. Since joining ADB, Chitra is a part of the ADB ETM core team, where she is working on coordinating and conducting dialogues with key government stakeholders in Indonesia to identify their needs and expectation regarding the energy transition plan, particularly on coal phase out plan.
Chitra has in-depth knowledge and hands-on experiences in dealing with cross cutting issues of energy projects, e.g., policy and regulatory framework, and climate change aspects including GHG accounting and carbon emission inventory. Prior joining ADB, Chitra was the Director of Castlerock Consulting Pte Ltd in Singapore for almost eleven years, where she identified consulting opportunities, led proposal writing and client negotiation, and managed technical assistance projects/programs and other consulting/advisory assignments in the energy sector and climate change issues. Before 2010, Chitra's activities covered development of carbon credits projects under Clean Development Mechanism of Kyoto Protocol with the Asia Carbon Group in Singapore, and she used to work as short-term consultants on energy and carbon credit projects with the World Bank office in Jakarta.
Chitra earned her mechanical engineering degree from University of Indonesia. She did her Master's in Energy Technology at Asian Institute of Technology, Thailand and Specialized Master in International Project Management at ESCP-EAP, France.