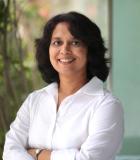 , McKinsey Global Institute
Profile / Bio:
Anu Madgavkar is a partner at the McKinsey Global Institute (MGI), the global business and economics research arm of McKinsey & Company. Over her two decades at McKinsey, Anu has
built deep insights on global labor markets, growth and inequality, and the economic impact of digital technologies. Her major research efforts include:
■ The Future of Work: Analyzing COVID-19's long-term impact on the workforce including the potential implications of more remote work, digital transactions and automation (The Future of
Remote Work; The Future of Work after COVID-19).
■ The social contract: Framing economic outcomes for individuals in the OECD economies, including the impact of the pandemic and implications for the welfare state; achieving minimum
living standards in emerging economies (The social contract in the 21st century; Poorer than their parents; People on the Move; From Poverty to Empowerment).
■ The Power of Parity: Assessing the potential economic gains from gender equality (Power of Parity series; The Future of Women at Work; COVID-19 and gender equality).
■ Digital ID and digital economy: Analyzing the global economic impact of digital ID and related technologies; assessing the potential of and roadmap to digital opportunities in India ((Digital ID: A key to inclusive growth; COVID-19 and the case for robust digital financial infrastructure, India's Trillion Dollar Digital Opportunity; Digital India).
■ Outperformers: Understanding the potential virtuous cycle of growth in emerging economies (Outperformers: High-growth emerging economies; India's Turning Point).
Anu is an active thought partner to business and government leaders, a speaker at global forums including the World Economic Forum, the Clinton Global Initiative, the UN ECOSOC Council, the Bloomberg New Economy Forum, Chatham House, Asia House, Conference Board, the World Bank, IFC, IMF, UN Women, the UN High Level Panel on Women's Economic Empowerment, DFID, India's NITI Aayog, the International Organization for Migration, the UN Global Migration
Group, and various government and multilateral agencies.
Anu is based in McKinsey's New Jersey office and was previously based in Mumbai, where she has been a partner co-leading McKinsey's Financial Institutions practice in Asia. She holds a degree in economics and statistics from St. Xavier's College, Mumbai and an MBA from the Indian Institute of Management, Ahmedabad.