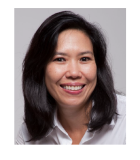 Profile / Bio:
Annella Heytens is the Head of Human Resources, Asia Pacific, Japan and Greater China (APJC) of Amazon Web Services (AWS). She has over 20 years' experience in human resources and business management experience with increasing levels of responsibility in human capital management, business management, financial analysis, and compensation and benefits. She provides overall vision, strategic and operational human resource leadership to the company.
Prior to AWS, Annella was the Global Chief People Officer of Coca-Cola's Bottling Investments Group. She joined Coca-Cola from Cisco Systems where she was the Vice President of Human Resources for Asia Pacific, Japan and Greater China (APJC). In both roles, she provided HR leadership to the business, align the people strategy and drive the implementation of solutions to enable business performance. She spearheaded multiple business and HR transformations that supported the business growth objectives.
Prior to joining Cisco, Annella worked for Willis Towers Watson as the Global Head of Research & Innovation Development located within Global Research and Innovation Services. Before undertaking this role, Heytens roles in Watson Wyatt included: International Practice Leader based in San Francisco, California; Asia Pacific Director of Data Services based in Jakarta, Indonesia; Managing Consultant, Shared Services Center based in Manila, Philippines; and Managing Consultant in Beijing, PRC. Prior to working for Watson Wyatt, Annella worked in the areas of finance and IT in the Greater Washington DC Area in the United States. She also had a prior career in Nutrition and Dietetics. She holds Master's Degrees from Tufts University in Medford, Massachusetts and Cornell University in Ithaca, New York.