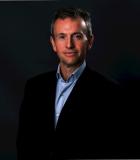 Senior Financial Sector Economist, Central and West Asia
Profile / Bio:
Andrew is a Senior Financial Sector Economist within ADB's Public Finance and Financial Markets Group, with over 25 years of experience working in emerging economies. He is currently responsible for designing and implementing major policy-based programs and advising governments on financial markets transformation across Central and West Asia.
Previously working for IFC in Asia until the end of November 2020, he was responsible for delivering a large portfolio of projects across key strategic development areas including MFI transformation and upscaling, SME Banking, Financial Inclusion for Women, agrifinance, housing finance, mobile banking, and retail payments as well as climate finance and overall financial institution building services.