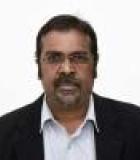 Senior Natural Resources and Agriculture Specialist, SARD
Profile / Bio:
Alvin Lopez is currently taking the lead on various ADB initiatives in the PRC and Mongolia related to environment and natural resources management. These include river basin restoration and management, environmental administration and policy, soil pollution and contaminated site management, restoration strategies for peatlands, and PRC's green development agenda, including supporting the development and implementation of eco-compensation programs.
Alvin, a Malaysian national, holds a Master's degree in Conservation Biology and a Bachelor's degree in Environmental Science.
Before joining ADB in 2010, Alvin was the regional program director for Wetlands International, Southeast Asia, an international organization responsible for the conservation and sustainable use of wetlands. Prior to that, he was based in the Former Yugoslav Republic of Macedonia for 2 years as the UNDP international transboundary advisor on transboundary ecosystem and water resources management initiative between Albania, the Former Yugoslav Republic of Macedonia, and Greece. He also facilitated and provided significant input to the establishment of the tri-lateral agreement on environment and sustainable development issues between the three countries.
From 2002 to 2007, Alvin was based in Cambodia and Lao PDR with the International Union for the Conservation of Nature (IUCN) working on wetland, biodiversity, and livelihood issues in the Mekong region.
Alvin was a joint lead author of the 'inland water systems' chapter of the Millennium Ecosystem Assessment Report (2005).