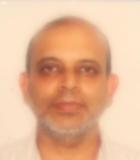 Former Principal Natural Resources Economist
Profile / Bio:
Ahsan was associated with ADB for over 26 years, with 11 years at the field offices in Sri Lanka and Pakistan. His working experience included developing and managing projects, primarily in agriculture and rural development in South Asia, South East Asia, and Central West Regions.
Earlier in his career, he worked with the United Nations Office for Project Services as a Portfolio Manager and was responsible for a range of rural development initiatives in Pakistan, Lao PDR, Indonesia, Sri Lanka, Bangladesh, Philippines, and the Democratic People's Republic of Korea.
His practical training in development was a five-year association with the Aga Khan Rural Support Program (AKRSP), an international NGO primarily involved in grassroots social mobilization and rural development work in Pakistan and in several other countries.