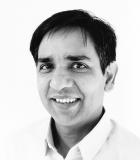 Profile / Bio:
Aditya leads the Asia strategic market development for, Boson Energy, in the role of Senior Vice President Asia. Aditya is passionate about solving energy challenges from local solid fuels, using solutions do not leave behind new challenges for future generations to solve. Aditya leads the development of strategic markets in Asia, introducing the technology for Plasma-Assisted Gasification of Municipal Solid Waste.
Aditya is a member of the CII National Task Force on Waste-to-Worth in India, a member of Energy and Environment Committee of Bengal Chamber of Commerce, and actively participates in international forums on energy and water namely, Asia 3R Summit, EU Circular Mission and India Water Summits. Aditya has 18 years of Asia and 10 years of Europe experience covering Energy, Metals & Mining and Financial markets.
Aditya is a certified Energy Risk Professional from Global Association of Risk Professionals USA and an MBA in Finance. Aditya is a qualified Cost and Management Accountant and a fellow Member of ICSI, India. Aditya is Co-President of Indian Business Chamber of Luxembourg.