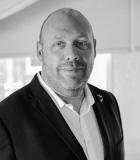 , Smart Cities Council Australia New Zealand
Profile / Bio:
Adam is the founding Executive Director of Smart Cities Council Australia New Zealand, an organisation that is part of the world's largest network of smart cities practitioners and policy makers that advocates for the adoption of technology, data-driven decision making and intelligent design as an accelerator to sustainability outcomes in cities. 
He was previously the Director of Innovation at EcoDistricts, a fast-paced entrepreneurial start-up non-profit based in Portland Oregon that aims to build a marketplace for district and neighborhood-scale sustainable development. In 2015, he launched the Centre for Urban Innovation Pty Ltd, a consulting practice that collaborates with urban leaders to advance sustainable urban regeneration projects. 
Prior to joining EcoDistricts in 2013, Adam spent over three years with the Green Building Council of Australia developing the Green Star – Communities rating tool in collaboration with government and industry. He was also a sociology lecturer at the University of Queensland for four years and held senior roles with global consulting firms Arup and GHD for over a decade. He was active in numerous programs with the World Green Building Council and the C40 Cities Climate Leadership Group.