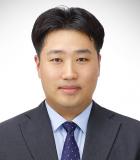 Seoul Housing and Communities Corporation
Profile / Bio:
Keonwoo Kim is the Deputy Director for Seoul Housing and Communities Corporation's (SH Corporation) Global Urban Development Office, based in Seoul. Prior to this, Mr. Kim has served in various fields of work within SH Corporation, since 2003, under the Compensation for Development Division, Customer Support Division, Real Estate Sales and Management Team, Urban Regeneration Development Division, and Business Strategy Headquarters. His broad exposure within SH Corporation has provided him a with a better understanding of multidisciplinary approaches for overseas projects. 
Mr. Kim holds two Master's degrees in M.Sc. political science from University of Hawaii, USA, and an MBA from the Seoul School of Integrated Sciences and Technologies Graduate School in Seoul, Korea.