Creating a page for your event
Prep your materials:
Make sure you have all event details with you - program, list of participants, brochures, links, etc.
Have several event- and material-related photos on hand. You can download photos from the ADB Photo Library or ADB Flickr account.
Prepare the pdf version of your learning material – make sure it has the right disclaimer and metadata.
Step 1: Log in to http://k-learn.adb.org/user
Step 2: Enter your username & password.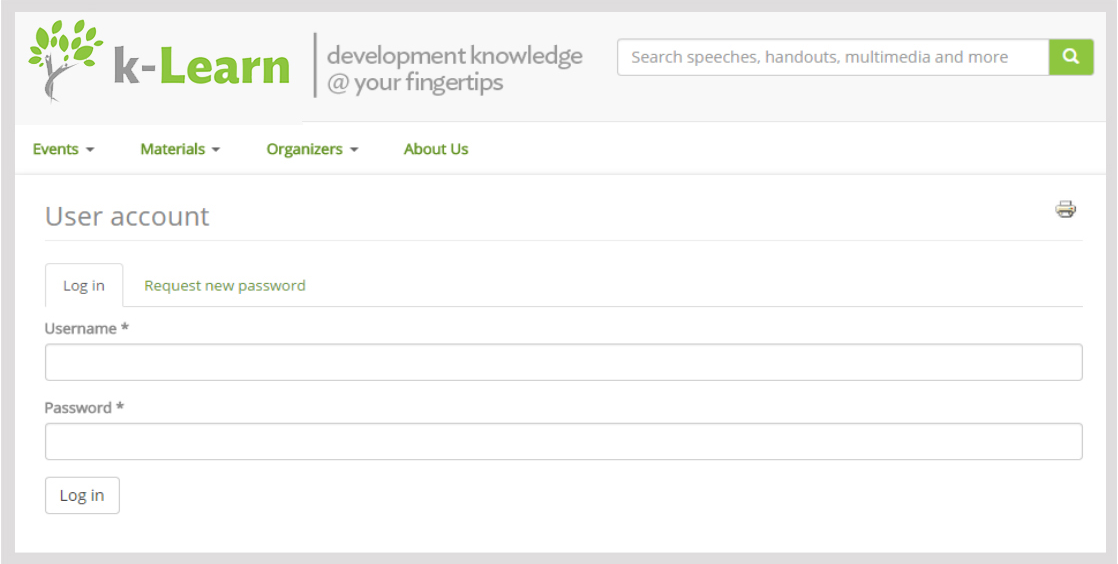 Step 3: Click Add Learning Event on the Welcome to k-Learn landing page.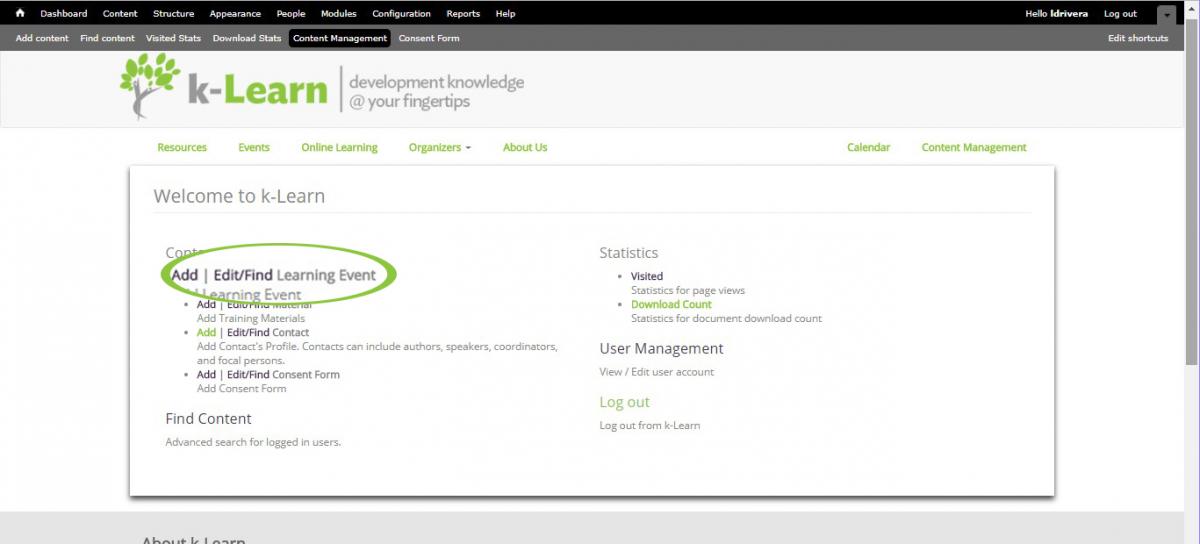 Step 4: Complete all the fields and click the Save button at the bottom of the page.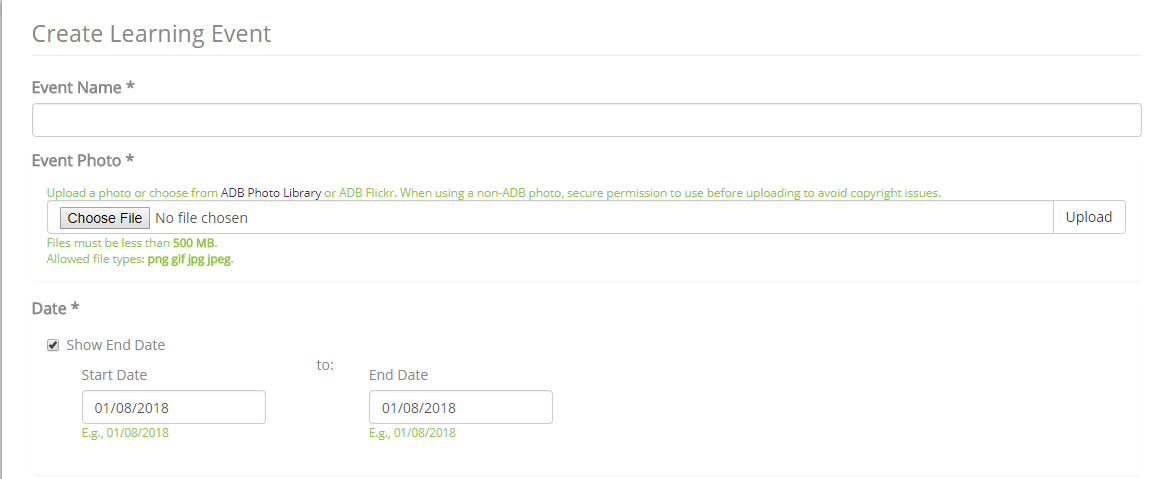 Step 5: You can populate the PROGRAM by
Entering the presentation details in the corresponding fields; or
Creating the materials pages and linking them to the learning event page.
REMEMBER:
k-Learn is best viewed in Google Chrome.
Read the TOOL TIPS to guide you in crafting a more user-friendly and searchable content.
In the TOPIC field, three answers are ideal but you can choose up to five.
In the GROUP COORDINATOR field, if the name is not yet included in the database, just add the new name by clicking on .  It will open the CREATE CONTACT page. Saving your inputs will close this window, leading you back to the "Create Learning Event" page.
Enter the URL of related websites of your Learning Event, such as those in adb.org, if available, in the RELATED WEBSITE field.
You can upload your own event photos in the IMAGE field or you can choose a related photo from the ADB Photo Library or ADB Flickr account.
Do not create a separate material page for event-related materials, e.g. brochures, flyers, posters. Upload them in the OTHER EVENTS INFORMATION field.