Events
Book Launch: Strengthening Environmental, Social, and Governance Investment Under COVID-19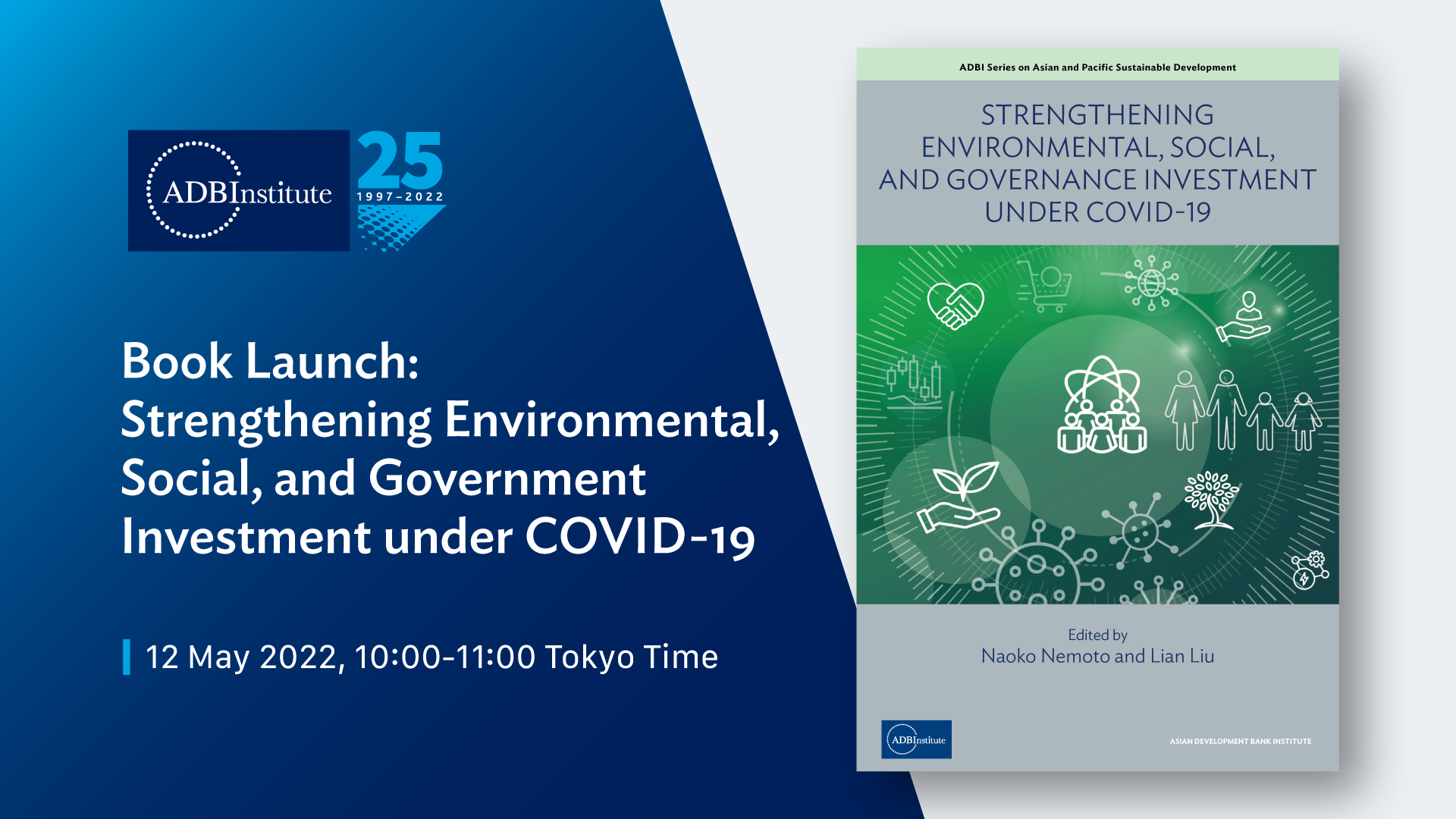 This webinar highlighted key takeaways from the new ADBI Press book Strengthening Environmental, Social, and Governance Investment Under COVID-19, to be discussed by a coeditor and panel of contributors.
It described environmental, social, and governance (ESG) investment trends, how it supports Asia's economic recovery, and related policy priorities. It also assessed the implications of geopolitical tensions for ESG finance development, the linkage between decarbonization and sustainable growth, and the importance of unified ESG standards. 
The discussion was followed by an audience question and answer session.
See more about this ADBI event here.
Program and Learning Materials:
| Date | Session / Activity | Presentation Material | Speaker(s) |
| --- | --- | --- | --- |
| 12 May 2022 | | More information here. | |