Events
ASEAN - ADBI: Webinar on Creative Economy for Sustainable Development: Potential, Challenges and Ways Forward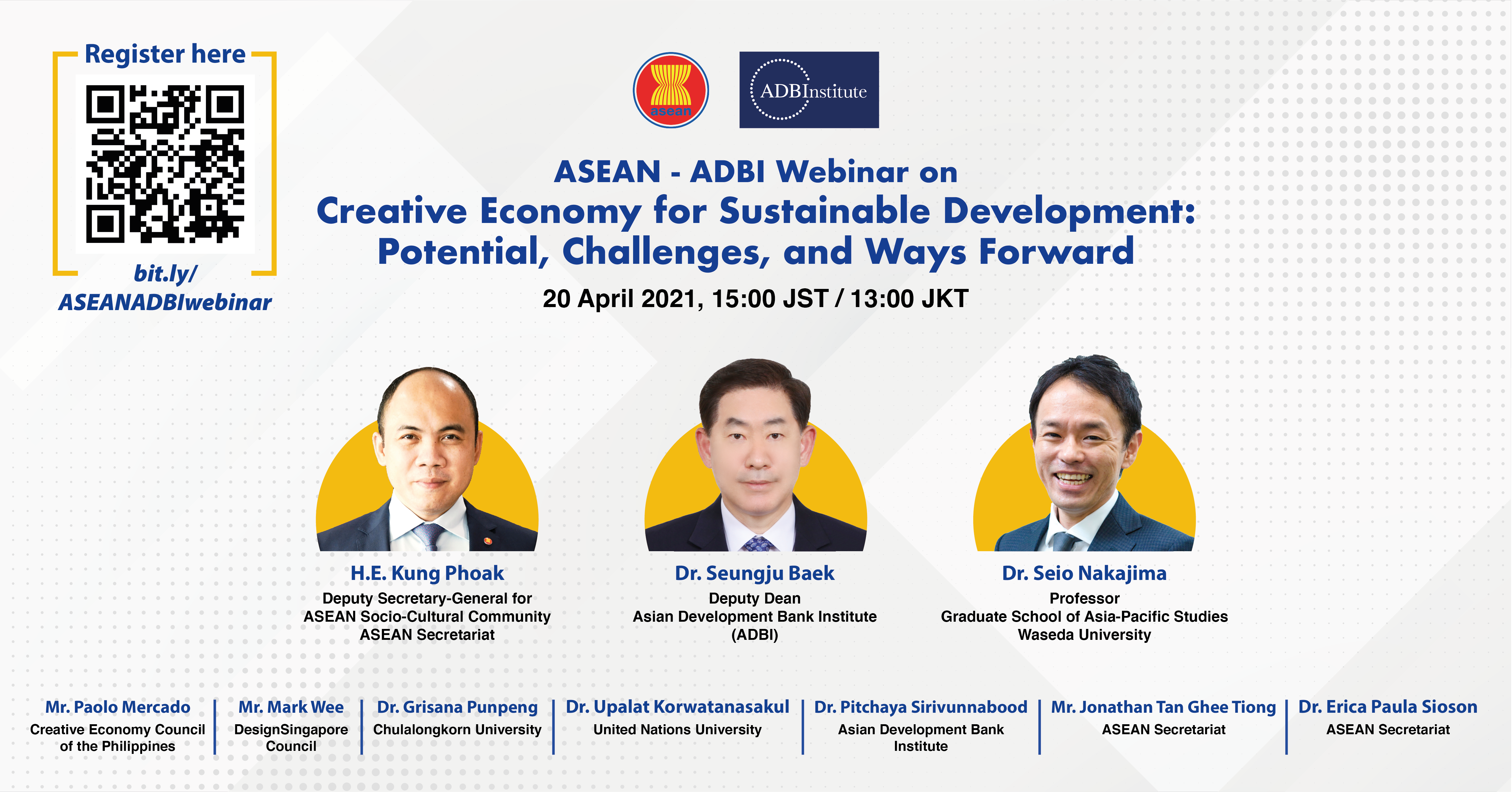 Co-organized by ADBI and the ASEAN Secretariat, this webinar explored creative industries in developing Asia and the Pacific, their sustainable development potential, and the challenges they face during the COVID-19 pandemic, drawing upon lessons and experiences from ASEAN countries. It also identified ways to boost the growth of creative industries.
The webinar featured case studies from the Philippines, Singapore, and Thailand, best practices, and recommendations for mitigating COVID-19 challenges and enhancing the resilience of the creative economy across Asia and the Pacific moving forward.
See more about this ADBI event.
Program and Learning Materials:
| Date | Session / Activity | Presentation Material | Speaker(s) |
| --- | --- | --- | --- |
| 20 Apr 2021 | | To view or download the presentations, please visit ADBI event page. | |