Events
ADBI-Central Bank of Sri Lanka-APAEA Joint Workshop on Monetary Policy, Banking and Finance, and Central Banking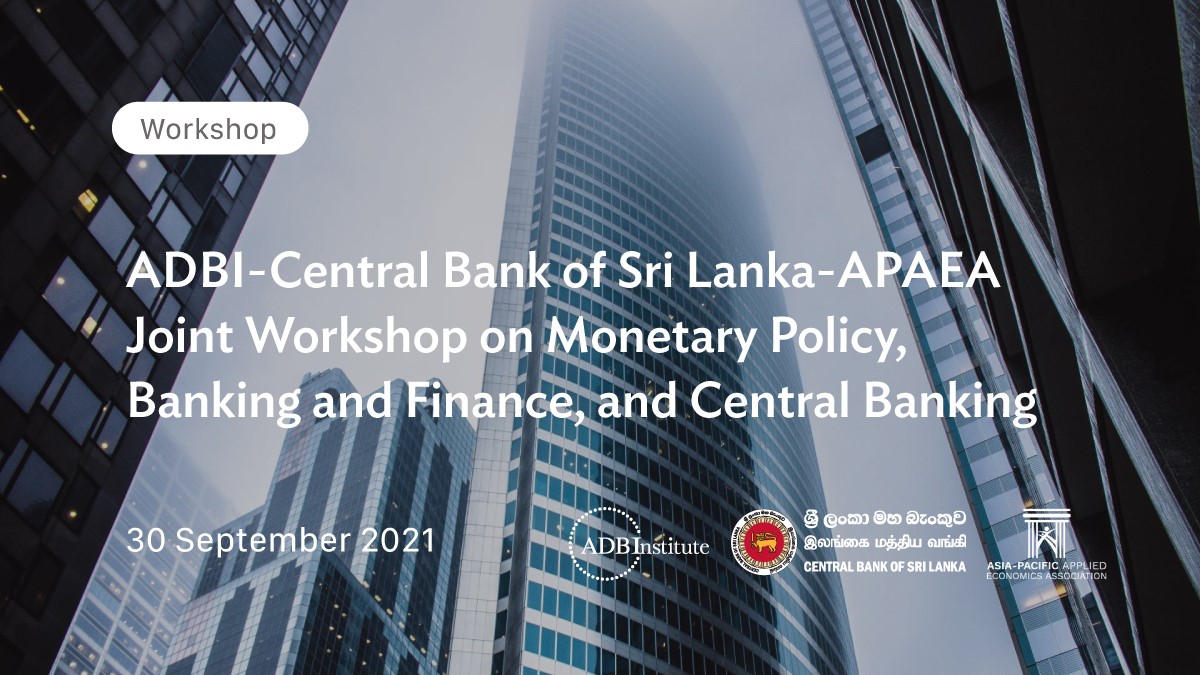 The conduct of monetary policy is increasingly challenging for emerging Asian economies due to the effects of COVID-19, unconventional monetary policies in advanced countries, volatile capital flows, volatile commodity prices, and the spillover effects of trade conflicts.
This ADBI-Central Bank of Sri Lanka-Asia-Pacific Applied Economics Association (APAEA) virtual workshop featured new research papers that examine monetary policy, banking and finance, and central banking imperatives across developing Asia and the Pacific.
Objectives
Assessed the impact of monetary policy in Sri Lanka and other emerging Asian economies
Spotlighted key monetary policy challenges in the region
See more about this ADBI event.
Program and Learning Materials:
| Date | Session / Activity | Presentation Material | Speaker(s) |
| --- | --- | --- | --- |
| 30 Sep 2021 | | For copy of presentation/s, please click here. | |