Events
ADBI-Bill and Melinda Gates Foundation Webinar on Sanitation and Development: Strategies to Increase Adoption of Welfare-Improving Technologies (like Toilets)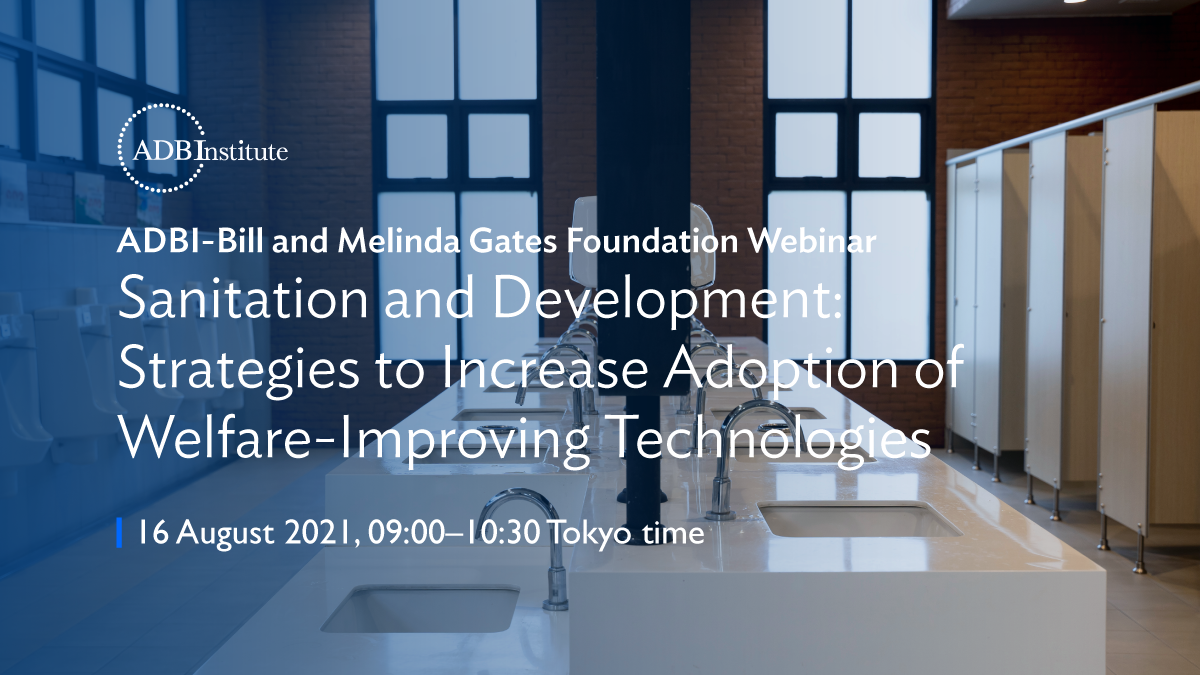 The ADBI-Bill & Melinda Gates Foundation webinar was organized in collaboration with the Institute for Fiscal Studies. The webinar featured Yale University's Ahmed Mushfiq Mobarak who presented his work on technology adoption in developing countries. This includes low technology uptake in the health, finance, and agriculture sectors, such as the use of toilets, cleaner cookstoves, anti-malarial bednets, fertilizer, weather insurance. and improved seed varieties. 
Mobarak explained the importance of understanding the sources of behavioral and structural barriers to new technology adoption to devise policies and marketing strategies for addressing these barriers. He highlighted economic analysis and experimental randomized controlled trial-based field methods applied in Bangladesh, India, Indonesia, and Sub-Saharan Africa to promote greater welfare-improving technology use.
See more about this ADBI event.
Program and Learning Materials: