Events
ADBI-Bill and Melinda Gates Foundation Webinar on Sanitation and Development: Sanitation and Household Behavior in Rural Bangladesh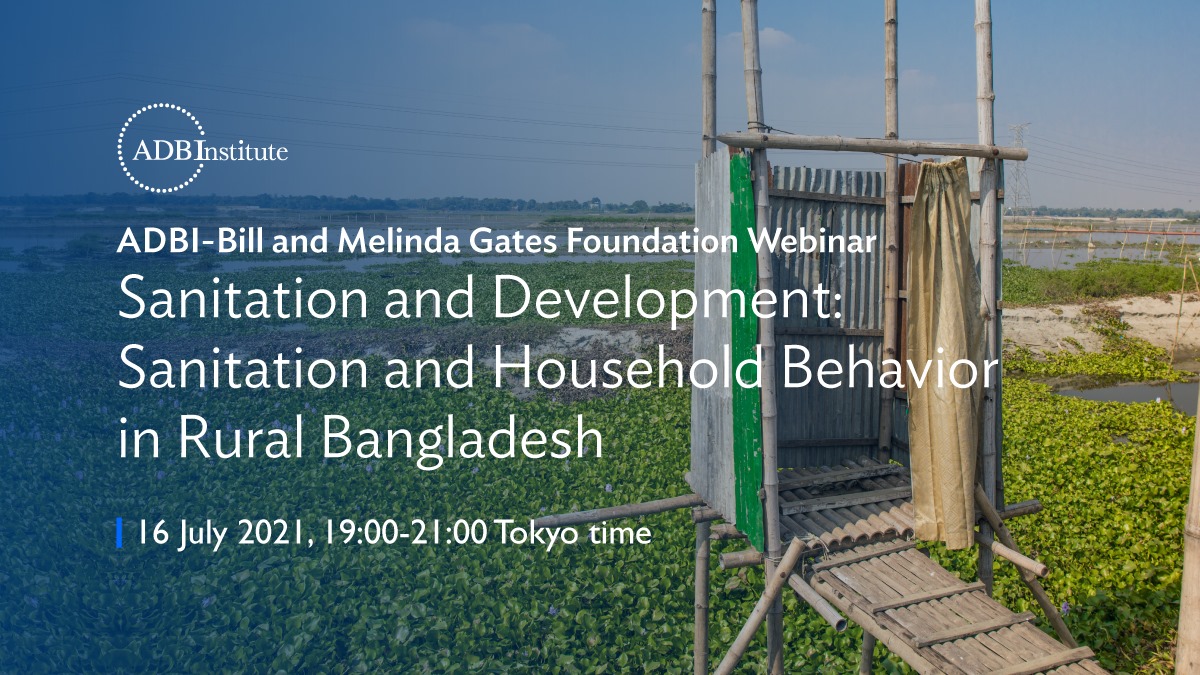 This ADBI-Bill & Melinda Gates Foundation webinar, organized in collaboration with the Institute for Fiscal Studies, featured Raymond Guiteras of North Carolina State University who presented four studies on promoting sanitation investment, maintenance, and use in rural areas of Tanore, Bangladesh.
The focus was on the impact of hygienic latrine subsidies on investment and the positive social spillover effects. It also assessed follow-up measures to sustain these benefits and how local politicians and households respond to sanitation service delivery improvements.
See more about this ADBI event.
Program and Learning Materials: