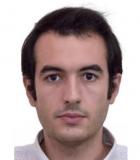 Profile / Bio:
Juan-Pablo Martínez-Molina Mercado joined the Asian Development Bank as Investment Specialist in the Private Sector Operations Department in 2017, and has since worked extensively on infrastructure investments with a focus on power and renewables. He currently undertakes projects with the private sector in East Asia, notably in the People's Republic of China and Mongolia. His recent work also includes some landmark deals in Southeast Asia and the Pacific: Vena Energy's Indonesian IPPs, Jawa-1 CCGT IPP, Riau CCGT IPP, and the Kacific-1 satellite financings.
Before moving to Asia, Juan-Pablo was with the Inter-American Development Bank in Washington, D.C., where he worked on some groundbreaking project financings in Latin America, including Colonia Arias wind IPP and Valentines wind IPP in the Southern Cone, Providencia solar IPP in Central America, and the Kingston Container Terminal expansion deal in the Caribbean. Prior to his posting in the USA, Juan-Pablo was based in Luxembourg for the European Investment Bank, and previously in Paris for the European Aeronautic Defence and Space Company (Airbus Group of companies) and Banco Santander.
Juan-Pablo graduated from Universitat Politècnica de Catalunya with a Master's degree in Civil Engineering, and attained his Diplôme d'Ingénieur (Master's degree, Finance) from École Nationale des Ponts et Chaussées, Paris.